Low-voltage data consumer
unit for apartments
Data distribution in the apartment can be
easily centralized and organized.
↓

All in one place

↓

Technical specifics

↓

How does it work

↓

Typical solutions

↓

Internet of things

↓

Other uses

↓

Connectors

↓

Marking

↓

Realizations
A universal solution for the installation and use
Saves space and cabling in a residential project
Stable connection and high-speed data transmission
Prepared for the client's needs
Low-voltage distribution systems must not be forgotten in these modern times. The Stakohome home data distributor is the first of its kind and comes with a PATCH02-06 patch panel that can be inserted into any consumer unit to create a centralized data network location in the apartment.

The Stakohome home data distributor is delivered as a comprehensive solution, the installer company receives it as a complete package. Installation and handling are very easy, the consumer unit can be a classic into wall or wall-mounted.
↑ All in one place
The Stakohome patch panel is designed for mounting on a TS-35 DIN rail or a flat surface. The patch panel can be mounted in a consumer unit of any manufacturer. As a result, it is possible to have the same design as the high-voltage consumer unit in the project.

Within the solution, we supply separate universal DIN rail holders for standard active elements (as a switch, router). It is not necessary to solve the problem of the fixation of common active elements complicated.
↓ How does it work
The Stakohome home data distributor is primarily intended for flats where the implementation of telephone, data/computer network or IP-TV is planned. Data distribution should be a natural part of every modern housing construction.

We deliver the Stakohome home distributor according to the client's requirements. He gets what he really needs. Although we offer ready type solutions that are mostly used by developers for simplicity, we are also ready for individual and atypical requests.
↑ How does it work
↓ Internet of things
Data distributor for apartment 2 + kk

Internet double-socket is in each living room, so we have a total of 4 connection points within the apartment. In the home distributor is one Stakohome PATCH02-06 panel, which has a total of 6 ports. 2 ports will be used for Internet service provider and the remaining 4 ports for data sockets in the apartment. The advantage of the Stakohome home distributor is its versatility and you can insert the necessary keystone connectors of various manufacturers into the patch panel to connect the technologies required by the client in the given project.

You don't have to build just an Internet network using the Stakohome home distributor, but you can connect and manage multiple technologies at the same time.

The Stakohome home distributor is equipped with a type plate and is issued with a certificate of conformity, including type tests in a certified laboratory.
Smart TV solutions
Temperature regulation
Sound systems
IP camera systems
Security systems
Home Data Network for PCA
other network-capable multimedia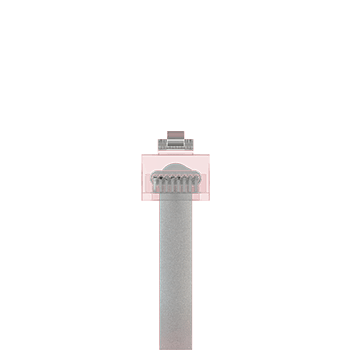 Network / Data
These days are the most used connectors type RJ45, which is designed for data, especially the Internet and data network construction.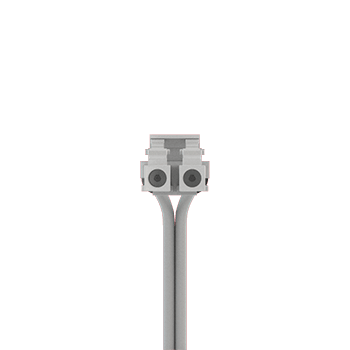 Optical
The fiber optic connectors are used to terminate the fiber optic cables, allowing them to be connected to other network elements.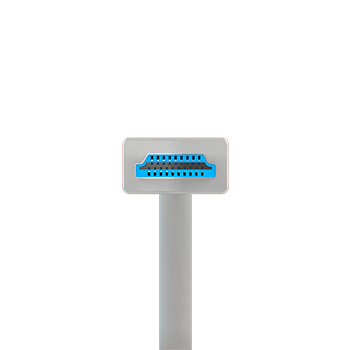 HDMI
The HDMI cable can be used to transfer HD video to a TV from another external source.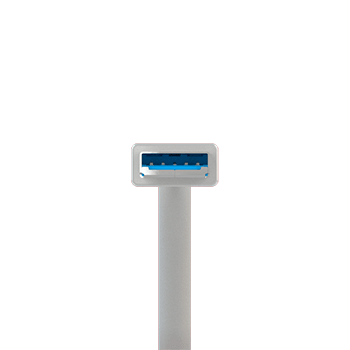 USB
USB connectors, thanks to them we can use printers, external drives and so on.
↑ Connectors
Thanks to the possibility of fixing the Stakohome patch panel with screws on a flat surface, where is no possibility of DIN rails (eg metal boxes). The Stakohome panel can also be used in other applications such as IP camera systems or measurement and control.
↓ Marking
We have introduced data distributors marking for type plates and easier designing.

STAKOHOME-BYTZZ-YX/XX(K)-(5,6)/A

ZZ- STAKOHOME patch panel series:
02 - plastic patch panel
Y - type of consumer unit: N - on wall or Z - in wall
X - number of connectors
XX - keystones (K) with type designation (UTP / STP, cat.5, 6)
A - use of active element (if required by the investor)

Example: STAKOHOME-BYT02-Z3/09K-5UTP
= Three-row flush-mounted consumer unit, equipped with 2pcs of the STAKOHOME-PATCH02 patch panel, fitted with 9pcs of cat.5 keystone connectors in unshielded version.
The type of consumer unit is always derived from the designed type of electrical consumer unit in the apartment.
Company info
Stakohome Innovation s.r.o.

Podnikatelská 565
190 11 Praha 9-Běchovice

IČ: 27213064
DIČ: CZ27213064